Windows Server Meet the Editors
SearchWindowsServer.com has a team of dedicated editors who bring you the best Windows Server information from around the Web. Our staff searches the Web daily for the latest news and technology updates. We also keep in constant contact with users and top technical experts to bring you a constant stream of fresh, original content. Here's a look at who's behind the site: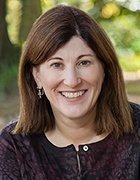 Margie Semilof Editorial Director msemilof@techtarget.com
Margie is an editorial director for the Data Center and Virtualization Group at TechTarget. She has spent many years as a reporter, editor and columnist at technology media companies such as IDG and CMP, and has freelanced for a variety of publications. She holds BS and MA degrees from Boston University.

Ed Scannell Senior Executive Editor escannell@techtarget.com
Ed Scannell is senior executive editor for TechTarget's Data Center and Virtualization media group, with editorial oversight of SearchCloudComputing.com and SearchWindowsServer.com, which includes writing and editing news, features and other technical stories. Scannell has also worked at TechTarget as Executive Editor of the SearchCIO/IT group and as site editor of SearchOracle.com. Prior to TechTarget, Scannell worked for many years at Infoworld and Computerworld covering a range of enterprise class technologies, winning twice for best news story of the year from the Computer Press Association.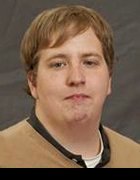 Jeremy Stanley Associate Site Editor jstanley@techtarget.com
Jeremy is the associate site editor for SearchWindowsServer.com, where he edits content and produces newsletters for the site. He joined TechTarget in May 2011 with a degree in Communication from the University of Hartford in Connecticut.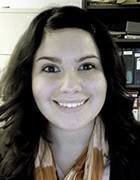 Toni Boger Assistant Site Editor aboger@techtarget.com
Toni Boger is the assistant site editor for SearchWindowsServer.com. She graduated from Saginaw Valley State University in May 2012 with a Bachelor of Arts degree in communication and English. Prior to joining TechTarget in August 2012, she was editor-in-chief of SVSU's student newspaper, The Valley Vanguard.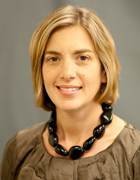 Michelle M. Boisvert Executive Site Editor mboisvert@techtarget.com
Michelle Boisvert is the Executive Site Editor for SearchCloudComputing.com. Prior to joining the cloud team, she was the managing editor of e-publications for the Data Center and Virtualization group. Before joining TechTarget in 2007, Michelle was managing editor for SMT Magazine, a business-to-business publication serving the electronics assembly market. She graduated with a B.S. in journalism from Indiana University of Pennsylvania in 1998. Contact her at mboisvert@techtarget.com.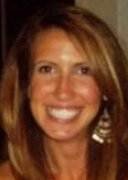 Bridget Botelho News Director bbotelho@techtarget.com
Bridget Botelho has worked as a reporter for TechTarget since joining the company in 2007, covering a variety of data center technologies including server hardware, operating systems and desktop virtualization. Prior to joining TechTarget she worked as a reporter for both daily and weekly newspapers. She graduted from Northeastern University's School of Journalism in 2002.