Active Directory
Active Directory is Microsoft's trademarked directory service, an integral part of the Windows 2000 architecture. Like other directory services, such as Novell Directory Services (NDS), Active Directory is a centralized and standardized system. (Continued...)
Looking for something else?
TECHNOLOGIES

PRODUCTS
Active Directory is Microsoft's trademarked directory service, an integral part of the Windows 2000 architecture. Like other directory services, such as Novell Directory Services (NDS), Active Directory is a centralized and standardized system that automates network management of user data, security, and distributed resources, and enables interoperation with other directories. Active Directory is designed especially for distributed networking environments.
IT Acronyms - A Quick Reference Guide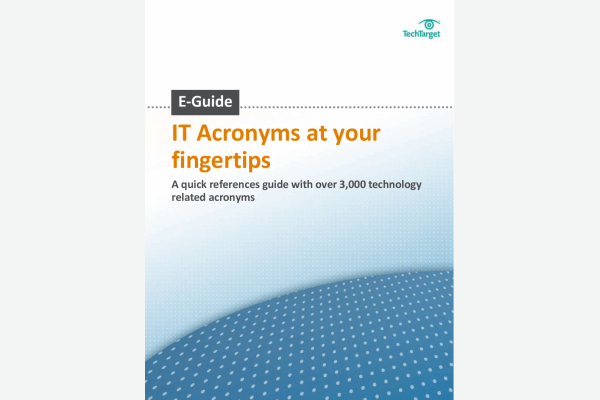 Download this free quick reference guide with over 3,000 IT acronyms; including a special section of the top 15 acronyms you need to know today.
By submitting you agree to receive email communications from TechTarget and its partners. Privacy Policy Terms of Use.

Active Directory features include:
Support for the X.500 standard for global directories
The capability for secure extension of network operations to the Web
A hierarchical organization that provides a single point of access for system administration (management of user accounts, clients, servers, and applications, for example) to reduce redundancy and errors
An object-oriented storage organization, which allows easier access to information
Support for the Lightweight Directory Access Protocol (LDAP) to enable inter-directory operability
Designed to be both backward compatible and forward compatible
Continue Reading About Active Directory
Dig deeper on Windows Server Monitoring and Administration