Definition
Hungarian notation
In programming, Hungarian notation is a set of conventions for naming data objects in which a programmer adds a meaningful prefix of one or several characters to the object's name to identify what type of object it is. The conventions suggest, among other things, that programmers choose prefixes that are suggestive of the type of object named and are easy to remember. Consistency in naming is very important.

Download this free guide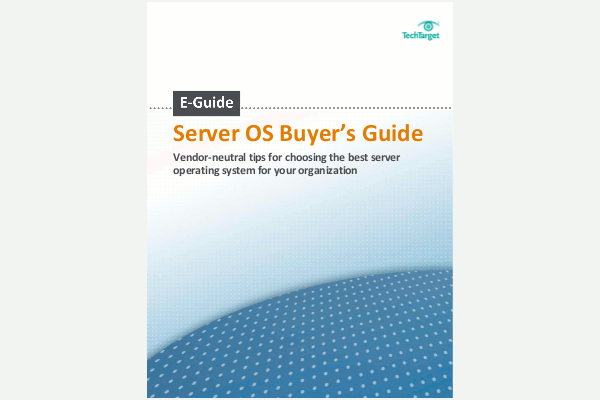 Download: An all-inclusive server OS buyer's guide
Experts break down popular server OS options on the market, and examine lesser-known alternatives. Review the key considerations to keep in mind when making a server OS purchasing decision.
By submitting your email address, you agree to receive emails regarding relevant topic offers from TechTarget and its partners. You can withdraw your consent at any time. Contact TechTarget at 275 Grove Street, Newton, MA.
You also agree that your personal information may be transferred and processed in the United States, and that you have read and agree to the Terms of Use and the Privacy Policy.

In one programmer's version of Hungarian notation, a form might have the prefix "frm" and, if the form name is "Switchboard," the extended name would be "frmSwitchboard." This makes it clear that the reference is to a form called "Switchboard," and not to some other type of object with the same name, such as a label (which might be called "lblSwitchboard"). The conventions were developed to define naming procedures that would help programmers create prefixes that would be easy to remember and would make objects easy to identify, both for themselves and for other programmers that might work with their code in the future.
Dr. Charles Simonyi developed the convention at Microsoft, where it is used in the Windows source code. Microsoft says it's known as Hungarian notation because the prefixes make the names seem to be non-English and also because Simonyi is from Hungary. Since Microsoft uses it extensively, many programmers outside Microsoft use it. Charles Petzold's use of Hungarian notation in his book, "Programming Windows," also has influenced many Windows programmers.
Continue Reading About Hungarian notation
Dig Deeper on IT Career Development and Training
PRO+
Content
Find more PRO+ content and other member only offers, here.