Definition
Microsoft Active Directory Rights Management Services (AD Rights Management Services)
Active Directory Rights Management Services (AD RMS) is a Microsoft Windows security tool that provides persistent data protection by enforcing data access policies. For documents to be protected with AD RMS, the application the document is associated with must be RMS-aware. Originally known as Windows RMS, the name was changed AD RMS in Windows Server 2008.

Download this free guide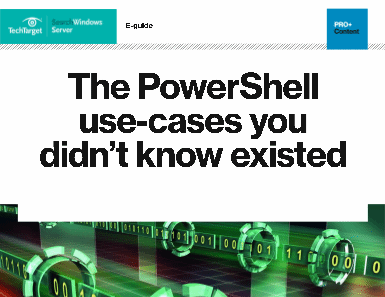 The PowerShell use-cases you didn't know existed
Originally designed for automating system tasks, PowerShell has use-cases you may not know of. Download this comprehensive PowerShell guide to find what else it can accomplish.
By submitting your personal information, you agree that TechTarget and its partners may contact you regarding relevant content, products and special offers.
You also agree that your personal information may be transferred and processed in the United States, and that you have read and agree to the Terms of Use and the Privacy Policy.
AD RMS has server and client components. The server component is made up of multiple web services that run on a Microsoft server. The client component, which can either be run on a client or server operating system, contains functions that enable an application to encrypt and decrypt content, acquire licenses and certificates from a server and perform many other security-related tasks.
Microsoft made significant changes to AD RMS in Windows Server 2012. These changes included an updated set of SQL Server requirements, Server Core support, a remote deployment option and an option to deploy with PowerShell commands.
See also: access control list
Continue Reading About Microsoft Active Directory Rights Management Services (AD Rights Management Services)
Dig Deeper on Microsoft Active Directory Design and Administration
PRO+
Content
Find more PRO+ content and other member only offers, here.