Microsoft Azure Site Recovery
Microsoft Azure Site Recovery is a new service in Microsoft Azure primarily used for disaster recovery purposes. First announced at TechEd 2014, Microsoft says the tool, which uses Azure as a target, will enable the failover of on-premises, Hyper-V virtual machines.
Looking for something else?
Microsoft Azure Site Recovery is a Microsoft Azureservice that will enable failover for on-premises Hyper-Vvirtual machines (VMs).
IT Acronyms - A Quick Reference Guide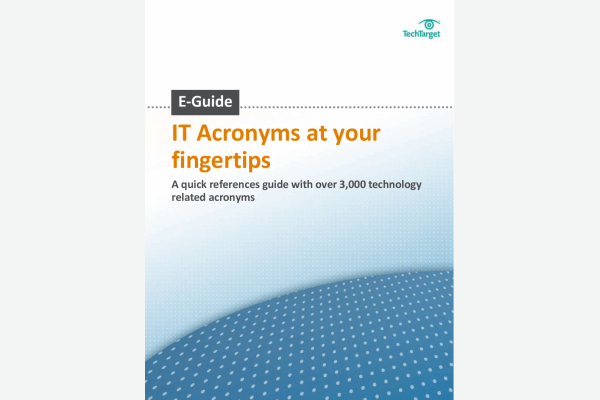 Download this free quick reference guide with over 3,000 IT acronyms; including a special section of the top 15 acronyms you need to know today.
By submitting you agree to receive email communications from TechTarget and its partners. Privacy Policy Terms of Use.

Azure Site Recovery, which was formally known as Hyper-V Recovery Manager, went into preview in June 2014. New capabilities will enable customers to replicate VMs from their own data centers directly to Azure and coordinate the the recovery of workloads in a cloud computingenvironment.As of this writing, Microsoft is pricing Hyper-V Recovery Manager by the number of VMs protected, based on the average daily number over a monthly period. Microsoft says customers will only have to pay for the storage they consume; this includes compute resources for failovers and failover tests.
Continue Reading About Microsoft Azure Site Recovery
Dig deeper on Microsoft Windows Azure and cloud computing