Definition
Microsoft Virtual Machine Bus (VMBus)
Microsoft Virtual Machine Bus (VMBus) is a mechanism within the Hyper-V architecture that enables logical communication in partitions.
The VMBus works as the internal communications channel to redirect requests to virtual devices, allowing files to be dragged and dropped between the virtual machine and the host. The VMBus is also directly used in a process Microsoft calls enlightened I/O, which the company describes as a specialized high-level communication implementation of virtualization aware-protocols, including SCSI. Using the VMBus, enlightened I/O can bypass any layer of device emulation and make communication more efficient. The process requires enlightened guests that are both VMBus and hypervisor aware.

Download this free guide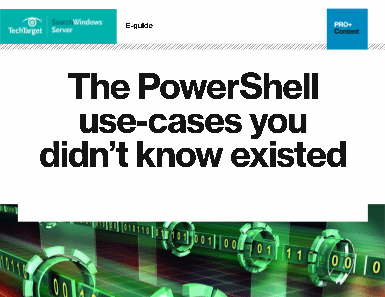 The PowerShell use-cases you didn't know existed
Originally designed for automating system tasks, PowerShell has use-cases you may not know of. Download this comprehensive PowerShell guide to find what else it can accomplish.
By submitting your personal information, you agree that TechTarget and its partners may contact you regarding relevant content, products and special offers.
You also agree that your personal information may be transferred and processed in the United States, and that you have read and agree to the Terms of Use and the Privacy Policy.
Dig Deeper on Windows Server Virtualization and Microsoft Hyper-V
PRO+
Content
Find more PRO+ content and other member only offers, here.