Definition
Microsoft Virtual Machine Converter (MVMC)
Microsoft Virtual Machine Converter (MVMC) is a supported stand-alone option that can convert VMware virtual machines (VMs) and virtual disks into Hyper-V VMs and virtual hard disks.

Download this free guide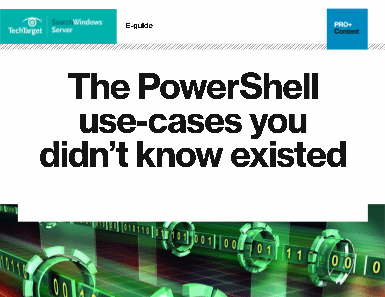 The PowerShell use-cases you didn't know existed
Originally designed for automating system tasks, PowerShell has use-cases you may not know of. Download this comprehensive PowerShell guide to find what else it can accomplish.
By submitting your personal information, you agree that TechTarget and its partners may contact you regarding relevant content, products and special offers.
You also agree that your personal information may be transferred and processed in the United States, and that you have read and agree to the Terms of Use and the Privacy Policy.
MVMC converts VMs with the help of a number of features. The VM Conversion tool, for example, converts VMware-hosted VMs, ensures the whole configuration migrates over from the initial source and adds virtual NICs to the VM deployed on Hyper-V. MVMC also has a command-line interface that can be invoked with PowerShell and integrate well with automation workflows in a data center.
Microsoft released MVMC 2.0 in April 2014, which included access to new and updated features. Some of these features include migration supported for Linux Guest OS, conversion options for on-premises VMs to Azure VMs and a PowerShell interface to support scripting and automation.
Microsoft said MVMC 3.0 expects to be released in the fall of 2014 with physical to virtual machine conversion on supported Windows versions.
Dig Deeper on Windows Server Virtualization and Microsoft Hyper-V
PRO+
Content
Find more PRO+ content and other member only offers, here.