Essential Guide
Windows 7 guide: Before, during and after migration
A comprehensive collection of articles, videos and more, hand-picked by our editors
PowerShell v3
PowerShell v3 is a task-automation framework found in client and server versions of Windows
FROM THE ESSENTIAL GUIDE:
PowerShell v3 is a Windows task-automation framework composed of a command-line shell and programming language that is built on the .NET framework.
Download: IT Acronyms - A Quick Reference Guide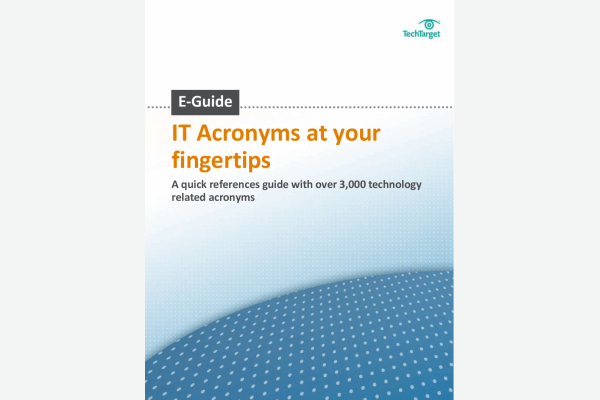 Download this free quick reference guide with over 3,000 IT acronyms; including a special section of the top 15 acronyms you need to know today.
By submitting your personal information, you agree to receive emails regarding relevant products and special offers from TechTarget and its partners. You also agree that your personal information may be transferred and processed in the United States, and that you have read and agree to the Terms of Use and the Privacy Policy.

PowerShell v3 introduces new cmdlets to allow administrators to dig deeper into system processes which can be rolled into executable files or scripts. A cmdlet is a lightweight command that the Windows PowerShell runtime invokes within the context of automation scripts. Cmdlets include Get-Location, which shows the current directory, Get-Content, which accesses the content of a file, and Stop-Process, which kills the running process.
PowerShell v3 ships with the Windows Management Framework 3.0 inside Windows Server 8. PowerShell runtime also can be embedded into other applications.
Continue Reading About PowerShell v3
PRO+
Content
Find more PRO+ content and other member only offers, here.