Wintel is a computer trade industry term for personal computers based on the Intel microprocessor and one of the Windows operating system from Microsoft. The term "PC" has often been used for this purpose. That is, the IBM "PC" (with the Intel chip and Windows operating system) became the prevalent personal computer in the business world and has usually been distinguished from personal computers from Apple (with a Motorola microchip and a proprietary operating system) and sometimes from UNIX workstations.

Download this free guide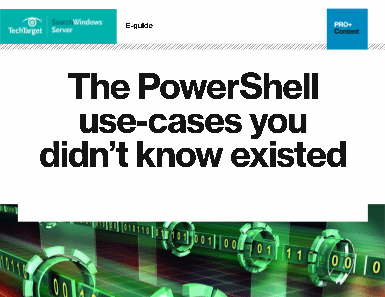 The PowerShell use-cases you didn't know existed
Originally designed for automating system tasks, PowerShell has use-cases you may not know of. Download this comprehensive PowerShell guide to find what else it can accomplish.
By submitting your personal information, you agree that TechTarget and its partners may contact you regarding relevant content, products and special offers.
You also agree that your personal information may be transferred and processed in the United States, and that you have read and agree to the Terms of Use and the Privacy Policy.
In most trade publication articles, Wintel implies a Pentium-level microprocessor and the Windows 95 or NT operating systems.
Dig Deeper on Windows Operating System Management
PRO+
Content
Find more PRO+ content and other member only offers, here.