AUTOEXEC.BAT is a file containing Disk Operating System commands that are executable when the computer is booted (started). The commands in AUTOEXEC.BAT tell the operating system which application programs are to be automatically started, how memory is to be managed, and initialize other settings. Each command in AUTOEXEC.BAT could be typed in manually after the computer is started, but that would take too long. The AUTOEXEC.BAT file is, in fact, a command script that is written beforehand so that it can be automatically executed when the operating system is started. The BAT suffix stands for batch, indicating that this is a file containing a sequence of commands entered from a file rather than interactively by a user.

Download this free guide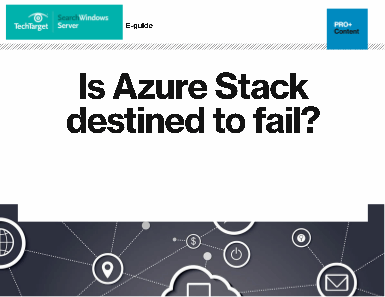 How to avoid Microsoft Azure Stack pitfalls
Azure Stack promises to bring the self-service nature of public cloud to on-premises hardware, but many experts think this technology is destined to fail. Download this PDF to find out why
By submitting your personal information, you agree that TechTarget and its partners may contact you regarding relevant content, products and special offers.
You also agree that your personal information may be transferred and processed in the United States, and that you have read and agree to the Terms of Use and the Privacy Policy.
Continue Reading About autoexec.bat
Dig Deeper on Enterprise Infrastructure Management
PRO+
Content
Find more PRO+ content and other member only offers, here.