Definition
favicon (favorite icon)
A favicon (for "favorite icon") is a customized image that Microsoft Internet Explorer 5.0 (and above) uses, if it is available, as an icon to go with a user-specified bookmarked site on the Links bar at the top of a Web browser window. In Windows 98, a user can add visible links to favorite Web sites simply by dragging with the mouse the Uniform Resource Locator (address) of the Web site to the optional Links bar near the top of the window. Beginning with Internet Explorer 5.0, if a Web site has made available a small image of a specified size, the browser will download it and put it next to the text for the favorite link on the Links bar. The favorite icon image must use the standard name of favicon.ico . If no favicon.ico has been provided, a default image (a logo for Internet Explorer) is used instead.
Download: An all-inclusive server OS buyer's guide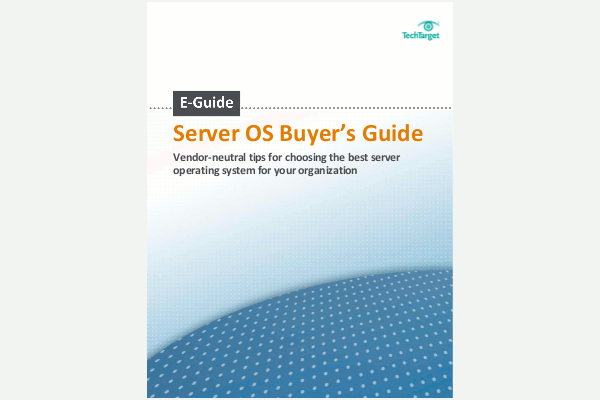 Experts break down popular server OS options on the market, and examine lesser-known alternatives. Review the key considerations to keep in mind when making a server OS purchasing decision.
By submitting your email address, you agree to receive emails regarding relevant topic offers from TechTarget and its partners. You can withdraw your consent at any time. Contact TechTarget at 275 Grove Street, Newton, MA.
You also agree that your personal information may be transferred and processed in the United States, and that you have read and agree to the Terms of Use and the Privacy Policy.

A favicon.ico can also show up in at least three other places in Windows:
1) In the Favorites list selectable on the Start menu
2) In the location bar of the browser when you are visiting the Web site
3) On your desktop if you first bookmark the site, click Start, Favorites, hold down control,and click on the bookmark to drag it to the desktop (it copies the icon as a shortcut)
This was first published in
April 2005
Continue Reading About favicon (favorite icon)
Dig Deeper on Enterprise Infrastructure Management