peer-to-peer network (P2P network)
A peer-to-peer (P2P) network is a network in which each computer functions as a client or server for other computers in the network.
Looking for something else?
A peer-to-peer (P2P) network is a communications model in which each computing device on the network can function as either a server or a client.
IT Acronyms - A Quick Reference Guide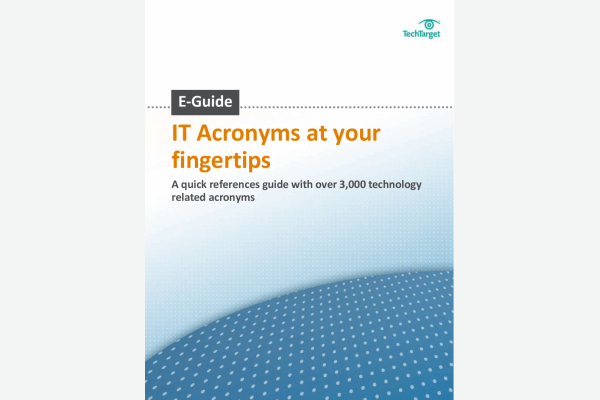 Download this free quick reference guide with over 3,000 IT acronyms; including a special section of the top 15 acronyms you need to know today.
By submitting your personal information, you agree to receive emails regarding relevant products and special offers from TechTarget and its partners. You also agree that your personal information may be transferred and processed in the United States, and that you have read and agree to the Terms of Use and the Privacy Policy.

In a P2P network, computing devices use software to connect with each other over a private network, such as a home local area network (LAN) or a public network, such as the Internet. This direct connection allows each device to share files without requiring the assistance of a remote server. The device that supplies the file plays the role of the server and the device that requests the file plays the role of the client. The roles simply reverse when necessary.
See also: ad hoc network
Continue Reading About peer-to-peer network (P2P network)
Dig Deeper on Windows Server and Network Security