Definition
swap file (swap space or pagefile)
A swap file (or swap space or, in Windows NT, a pagefile) is a space on a hard disk used as the virtual memory extension of a computer's real memory (RAM). Having a swap file allows your computer's operating system to pretend that you have more RAM than you actually do. The least recently used files in RAM can be "swapped out" to your hard disk until they are needed later so that new files can be "swapped in" to RAM. In larger operating systems (such as IBM's OS/390), the units that are moved are called pages and the swapping is called paging.

Download this free guide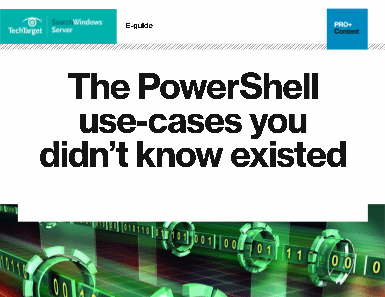 The PowerShell use-cases you didn't know existed
Originally designed for automating system tasks, PowerShell has use-cases you may not know of. Download this comprehensive PowerShell guide to find what else what else it can accomplish.
One advantage of a swap file is that it can be organized as a single contiguous space so that fewer I/O operations are required to read or write a complete file.
In general, Windows and UNIX-based operating systems provide a default swap file of a certain size that the user or a system administrator can usually change.
Dig Deeper on Enterprise Infrastructure Management
PRO+
Content
Find more PRO+ content and other member only offers, here.