x86 is a generic name for the series of Intel microprocessor families that began with the 80286 microprocessor. This series has been the provider of computing for personal computers since the 80286 was introduced in 1982. x86 microprocessors include the 386DX/SX/SL family, the 486DX/SX//DX2/SL/DX4 family, and the Pentium 3 family. The x86 line replaced Intel's previous series, the 8086/8088. Adopted by IBM for its first PCs, the 8086/8088 and the continuing x86 series have made Intel the predominant force in microprocessor design and manufacture.

Download this free guide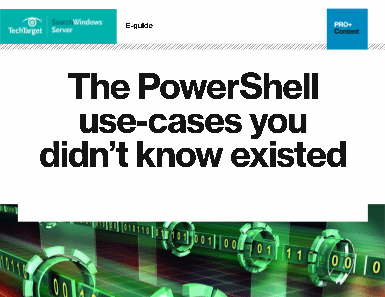 The PowerShell use-cases you didn't know existed
Originally designed for automating system tasks, PowerShell has use-cases you may not know of. Download this comprehensive PowerShell guide to find what else what else it can accomplish.
By submitting your personal information, you agree that TechTarget and its partners may contact you regarding relevant content, products and special offers.
You also agree that your personal information may be transferred and processed in the United States, and that you have read and agree to the Terms of Use and the Privacy Policy.
PRO+
Content
Find more PRO+ content and other member only offers, here.