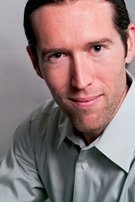 Greg Shields, Contributor
Greg is an independent author, instructor, Microsoft MVP and IT consultant based in Denver, Colorado. He is a co-founder of Concentrated Technology.

With nearly 15 years of experience in information technology, Greg has developed extensive experience in systems administration, engineering, and architecture specializing in Microsoft systems management, remote application, and virtualization technologies. Greg is the author of several books including Windows Server 2008: What's New / What's Changed. Greg is a recipient of Microsoft Most Valuable Professional award with a specialization in Windows Terminal Services.

Do you have a question for our experts?