Kaseya 2008
SearchWindowsServer.com
The Kaseya 2008, which features the Kaseya User State Management module (KUSM), is an automation framework that enables managed service providers (MSPS) and IT professionals to remotely monitor, manage and maintain a distributed IT infrastructure.
KUSM leverages Intel vPro technology to allow further integration of power management policies into Kaseya 2008's advanced systems management console.
It allows customer migration with Windows Vista and automated desktop migration of user settings, the ability to restore account information and user settings from the backup, and it preserves user customizations.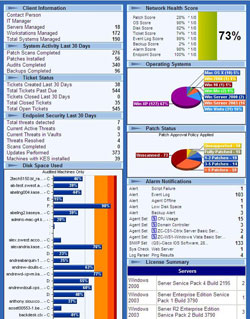 Figure 1: Kaseya 2008 (Click on image for enlarged view.)
The following features give Kaseya 2008 additional capabilities:
 
Manages machines equipped with Intel Core2 Duo Processor, giving MSPS and administrators control of the on/off power on all machines.

 

Integrates Kaseya Endpoint Security, providing unified deployment and management of antivirus, antispyware and rootkit protection for Microsoft OS-based servers and workstations.

 

Offers offsite replication and user-defined archival capabilities with its Incremental Forever and Synthetic Full Backups in the Backup and Disaster Recovery (BU-DR) module.

 

Allows any backup to be converted to a VMware, ESX or Virtual PC virtual disk remotely and automatically.
System requirements: Kaseya 4.x or higher and SQL Server 2005 SP2 or SQL Server 2000 with SP4.
Pricing: Available upon request.
24 Feb 2009