KnowledgeLake Capture 2008
SearchWindowsServer.com
KnowledgeLake Capture is a high-volume, production-level capture system that cuts the cost of storing and distributing paper documents. It also helps cut back on the amount of misfiled or lost documents.
KnowledgeLake Inc.'s
KnowledgeLake Capture 2008
integrates with Microsoft SharePoint to help end users scan and index documents, then store them in the appropriate SharePoint repository in TIFF, PDF and XPS file formats.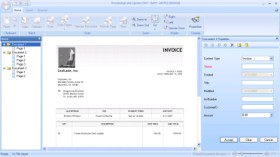 Figure 1: KnowledgeLake Capture 2008 utility (Click on image for enlarged view.)
KnowledgeLake Capture 2008 also features:

Optional Zonal OCR module for automated forms processing.
"Point and shoot" OCR functions for indexing unstructured documents.
Optional ability to read many types of barcodes for document separation and document indexing automation.
System requirements: Microsoft Office SharePoint Server 2007, SharePoint Portal Services 2003.
Pricing:
Per-user license -- $395, low-volume scanner; $995, medium-volume scanner; $1,500, high-volume scanner.
02 Feb 2009