KnowledgeLake Imaging Server 2008
SearchWindowsServer.com
KnowledgeLake Imaging Server 2008 is extensible server software that helps transform SharePoint into a production imaging system capable of meeting high-volume needs.
KnowledgeLake Imaging Server 2008
eliminates the costs and challenges of using paper documents as well as the limitations of paper-based systems on business processes. Built on Microsoft SharePoint, it provides features that extend SharePoint's enterprise content management capabilities throughout your organization.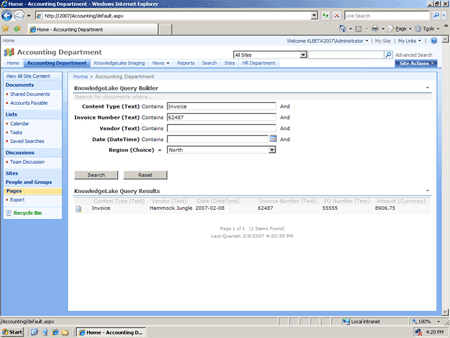 Figure 1: KnowledgeLake Imaging Server 2008
Imaging Server 2008 also enables administrators to do the following:
Provide information workers with access to preconfigured or flexible search scenarios.
View, annotate and index images from a Web browser.
Easily scan batches of documents.
Centralize the configuration of indexing, database validation and lookups for use across the entire KnowledgeLake product family.
Receive and send SharePoint documents with associated index values from a document library.
System requirements: MOSS 2007, SPS 2003.
Pricing: $24,995 per SharePoint Web front-end server (MOSS); $12,995 for Windows SharePoint Services; $40 for a named user and $120 for a concurrent user.
03 Feb 2009