Special Operations Software's Inventory 3.2 software is a Group Policy client-side extension that inventories desktop and server software licenses and hardware information.
Specops Inventory 3.2 asset tracking software inventories software licenses, hardware information and user profiles using a Group-Policy-based inventory extension.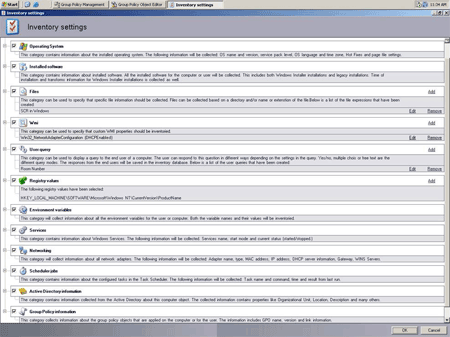 Figure A: Specops Inventory 3.2
This software reports all information from the Active Directory computer and user infrastructure, providing detailed data for most Windows-based IT asset tracking.
IT administrators can install the product in under an hour, and the software starts updating when Group Policy refreshes.
Specops Inventory 3.2's new features include:
Support for Windows Vista and 64-bit servers and desktops.
Reporting, filtering, data presentation and exporting improvements.
Six user and 13 computer inventory categories.
System requirements: Windows 2000 Service Pack 4 or later. Microsoft Management Console required on server only.
Pricing: Specops Inventory 3.2 is $13 per user or system for 1,000 users, $10 per user for 5,000 users and $8 per user for 10,000 users.
This was first published in January 2008