#2: iCacti Server Monitor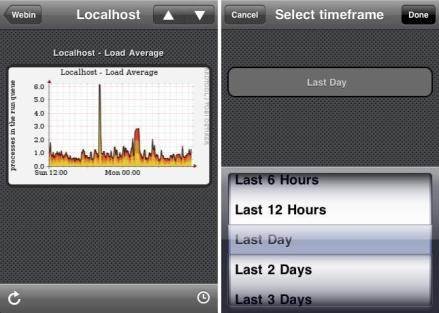 (Image credit: App Shopper)
iCacti Server Monitor by Webin is designed to help admins monitor Windows servers and network device activity, including printers, routers and switches. It links to the Cacti tool -- a network graphing solution -- to download activity data. Note, however, that iCacti-connecting users must have console and graph-level permissions access, as well as the ability to view graphs and update data sources.

Devices: iPhone, iPod Touch and iPad

Price: $3.99

Reviewers give the app 4 out of 5 stars. While some have noted user interface issues and the need for a simplified graph search field, others call it a must-have app for IT admins.
This was first published in September 2010