Get started
Bring yourself up to speed with our introductory content.
Know-IT-all Chapter Quiz #31 Planning, implementing and maintaining a security infrastruc
Is your system as safe as you think it is? Test your security infrastructure knowledge here!
This Article Covers
RELATED TOPICS
Looking for something else?

Download this free guide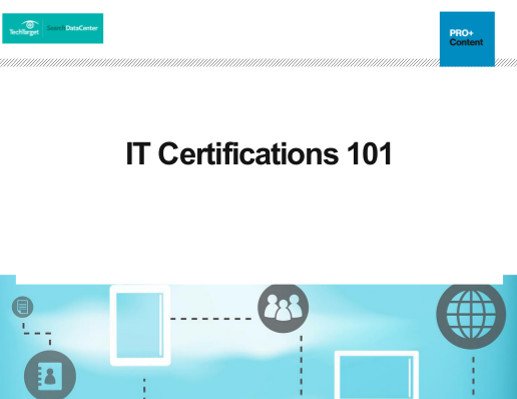 Expert guide: Your first steps in obtaining an IT Certification
Are you looking to advance your career? Expand your knowledge? Boost your credibility? Our editors put together this complimentary 19-page guide on everything you need to know about obtaining an IT certification—with special attention given to cloud and desktop certifications.

By submitting your personal information, you agree that TechTarget and its partners may contact you regarding relevant content, products and special offers.

You also agree that your personal information may be transferred and processed in the United States, and that you have read and agree to the Terms of Use and the Privacy Policy.

Is your system as safe as you think it is? Test your security infrastructure knowledge here! Send your score to us for a chance to win a copy of MCSE Planning a Windows Server 2003 Network Study Guide by Diana Huggins, courtesy of McGraw-Hill/Osborne Media.
All answers to this quiz are found in the Sept 24-30 featured chapter download, but be warned - this quiz is designed to be challenging! Good luck!

How to take the quiz:
- After reading the question, note the letter of your answer. Check your answers by clicking the link to the answer key at the end of the quiz.
- Send us an e-mail telling us how you did to participate in our book giveaway this week.
NOTE: The weekly prize drawing is random - your score will not affect your chances of winning.
- To read more about a topic, open the chapter and locate the indicated page after each answer.


Chapter Quiz #31

1. In order to scan a computer remotely using MBSA, the remote computer must meet these requirements. However, one option is not entirely correct. Which?

a. It must run Windows NT 4.0 SP2 or later, Windows ME, Windows 2000, Windows XP or Windows Server 2003.
b. IIS 4.0 or later must be installed if scanning for IIS vulnerabilities.
c. SQL 7.0 or later must be installed if scanning for SQL vulnerabilities.
d. Microsoft Office 2000 or later must be installed if scanning for Office vulnerabilities.
e. The Server service, the Remote Registry service, and File & Printer Sharing MUST be enabled.
f. It's a trick question - all the options are accurate.

2. An XP workstation has Automatic Updates enabled to use SUS. Which Registry value to you configure in order to specify which SUS server to download from?

a. UseWUServer
b. AUOptions
c. WUServer
d. WUStatusServer

3. You are installing an enterprise root CA for your company network. Which of the following is required to install an enterprise root certificate authority?

a. DHCP
b. Commercial CA
c. Active Directory
d. DNS
e. IIS
f. A and C
g. A and D
h. C and D
i. A, C and D
j. A, C and E
k. A, B and E
l. All the above
m. All the above, plus a double-espresso to stay awake through the wee hours of the night.

4. What is the difference between version 1 and version 2 certificate templates?

a. V. 1 is supported by Windows NT 4.0 or higher, v. 2 is supported by Windows 2000, XP or WS 2003.
b. V. 1 is supported by Windows 2000, XP or WS 2003, v. 2 is supported by Windows NT 4.0 or higher.
c. V. 1 is supported by Windows 2000, v. 2 is supported by Windows XP or WS 2003.
d. V. 1 is supported by Windows 2000 and NT 4.0 or higher, v. 2 is supported by Windows XP or WS 2003.
e. V. 1 is supported by Windows 2000, XP and NT 4.0 or higher, v. 2 is supported by WS 2003.

5. Everybody except the admin staff has switched to smart card authentication. When configuring certificate services to support this, which templates must you configure permissions for?

a. Enrollment Agent
b. Smart Card Logon
c. Smart Card User
d. Smart Card Authentication
e. Smart Card Management
f. Smart Card Agent
g. A and B
h. B and C
i. B, C and D
h. B, D and F
i. All the above
h. None of the above - the Smart Card Management Console handles these tasks automatically.



CLICK HERE FOR ANSWER KEY AND TO WIN A FREE BOOK!



Dig Deeper on IT Career Development and Training
PRO+
Content
Find more PRO+ content and other member only offers, here.