Enterprise Desktop Administration
Bronze Award:
AdminStudio 6.0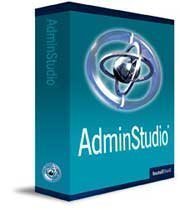 High marks from judges for value and functionality helped earn AdminStudio 6.0 a Bronze Award for enterprise desktop administration. The product includes a mix of administration tools for automated packaging, customization, conflict resolution, patch management and software testing and distribution.
Judges pointed to AdminStudio's "outstanding" suite of quality assurance tools that ultimately save companies money by increasing administrator productivity during application troubleshooting, testing, repackaging and redeployment.
Another cost-benefit is speed, judges noted. AdminStudio 6.0 runs quickly through structured application preparation processes, which slashes rollout time. It also integrates into existing environments such as Marimba, IBM Tivoli, Microsoft Active Directory, ManageSoft and Altiris.
Where AdminStudio fell short, judges said, was in ease of use. They were impressed with the product's functionality, but said it will take administrators time to learn the interface.
The retail price is $3,999. Previous owners of AdminStudio Professional get the upgrade for $1,499. Annual maintenance plans for AdminStudio Professional, including support and upgrades, range from $1,299 to $1,999, based on the chosen support tier.
Matt Danielsson, editor