Remote Control Software
Bronze Award:
Goverlan Remote Control v 6.5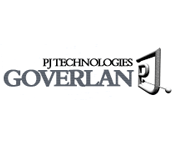 The Bronze Award winner in SearchWinComputing.com's Remote Control Products of the Year 2006 category is PJ Technologies Inc.'sGoverlan Remote Control v6.5.
Judges were impressed by the software's flexibility. It is equipped with an automatic agent for deployment and maintenance as well as a global configuration setting. This allows administrators to use the product from the start without requiring their company to spend time and money on implementation. Administrators can also control multiple machines simultaneously. When doing so, each remote control session is nested within their own tab in the workspace, which can be reorganized in many ways.
Pricing: Goverlan Remote Control is licensed on a per-user/seat basis, rather than per node. This means that a company must purchase one license for each administrator or support person using the product. A single administrator can support an unlimited number of users or machines. A full license costs $229.