Servers
Bronze Award:
HP ProLiant BL45 BladeSystem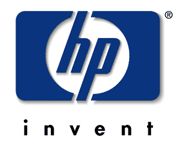 The judges rated the performance as too close to call, so the deciding factors for the Bronze Award in the Server category were innovation and overall value. The overall value ranking pushed Dell Inc. to the #2 slot, no doubt based on its price competitiveness.
Unlike its rivals, Hewlett-Packard Co.'s ProLiant BL45p four-processor server blade features AMD Opteron 800 Series processors. The ProLiant BL45p delivers optional Fibre Channel support for SAN implementations and clustering capabilities. In addition, with HP's fusion of SAN and NAS (network-attached storage), customers can design a storage architecture that incorporates application, database and file serving solution functionalities. The ProLiant BL45p is optimized for HP StorageWorks.
The HP ProLiant BL45p now supports up to 64 GB maximum memory configurations, further increasing 4P blade performance for mid-tier and back-end computing.
Pricing: Pricing for the HP ProLiant BL45 BladeSystem starts at $7,000.