Server Monitoring Tools
Silver Award:
LANDesk Server Manager 8.7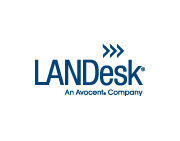 The judges presented the Silver Award in SearchWinComputing.com's Server Monitoring Products of the Year 2006 category to LANDesk Software's LANDesk Server Manager 8.7. The product is used by IT help desks to provide instant remote support to customers and employees by gaining control of a remote PC over the Web in seconds.
LANDesk Server Manager provides predictive failure analysis through a mix of historical and realtime data, centralized log management and alerts for a complete view of service performance that helps administrators prevent problems and keep their servers running.
In addition, LANDesk Server Manager's software deployment capabilities let you easily provision your servers with an operating system and necessary applications using PXE to speed the process.
The product uses a single console for hardware and operating systems from different vendors. This management console can be run as a Windows application or from a browser.
Pricing: LANDesk Server Manager, from LANDesk Software, an Avocent Co., is available through LANDesk Expert Solution Providers for a suggested retail price of $129 per server.