Remote Control Software
Silver Award:
LogMeIn Rescue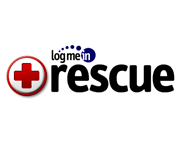 The judges awarded the Silver Award in SearchWinComputing.com's Remote Control Products of the Year category to LogMeIn Inc.'s LogMeIn Rescue. IT helpdesks use this product for instant remote support to customers and employees by gaining control of a remote PC over the Web in seconds.
Our judges were impressed by several of the product's features. LogMeIn Rescue enables secure control of a remote computer over the Web without pre-installing software. Helpdesk support staff can get in, fix the problem and get out without leaving installed software behind. Once connected, LogMeIn Rescue provides a broad view of system information, including running services and processes, installed applications and recent system events, so IT staff can easily spot-check system health and status. Helpdesk staff can provide support in real-time, maximizing service levels and drastically reducing inefficient "blind" phone-based support and costly on-site visits.
The product's new features include:
Mozilla support
Customizable branding capabilities for resellers
Dual-pane file transfer
Black-and-white remote control
Email alerts when a session is in the queue
Unattended reboot mode; and
Session screen recording
One judge called LogMeIn Rescue "an excellent solution for a long-standing problem that Microsoft itself has only been able to make partial inroads against."
Pricing: LogMeIn Rescue costs $99 per month, per annual technician seat.