Active Directory
Bronze Award:
NetPro ChangeAuditor 3.4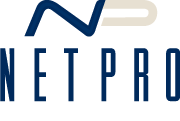 NetPro finishes off the sweep of SearchWinIT.com's Active Directory category for Products of the Year by nabbing the Bronze Award with ChangeAuditor v3.4. The product helps users get to know their Windows infrastructure with modules dedicated to comprehensive auditing of their networks' most critical components.
ChangeAuditor v3.4 gives users the who, what, when, where and why of all changes to Active Directory groups, users and configurations. It also tracks all critical directory changes and provides comprehensive coverage of Group Policy Objects with literally hundreds of alerts that keep users posted on any changes that could impact vital policies. Users can reduce the risks associated with configuration changes because ChangeAuditor tracks custom groups, computers, critical groups, Group Policy, schema, forest, site, domain, domain controller, DNS, operational changes and changes made to the domain controller's registry.
The product also provides users with such features as a simple-to-use graphical interface, user-defined searches and alerting capabilities. ChangeAuditor v3.4 also delivers enhanced reporting capabilities via Microsoft SQL Reporting Services.
Pricing: NetPro Computing Inc.'s ChangeAuditor v3.4 is listed at a price of $12 per user object.