Active Directory
Gold Award:
NetPro ChangeAuditor for Active Directory 2.6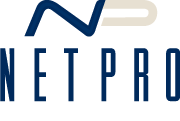 This year's Gold Award winner for SearchWin2000.com's Active Directory Products of the Year goes to NetPro's ChangeAuditor for Active Directory 2.6. The software monitors, tracks and reports all configuration changes that affect the infrastructure of your Active Directory network, which helps ensure the health and security of the environment.
Earning excellent marks by our judges in the areas of functionality and value, ChangeAuditor displays the "5 Ws" each time a change is made to Active Directory -- the Who, What, Where, When and Why. In addition, it reports the old and new values of the changed data and other key information. It also automates measurement and reporting tasks, making staying compliant to industry regulations like HIPAA and Sarbanes-Oxley a breeze.
Not only does the software monitor and track each change and provide easily accessible reports, it does it all in real time. When a change is made to your Active Directory environment, ChangeAuditor sends you an e-mail informing you of what has just occurred. And that puts administrators on top of what is going on with their network so they can react to changes immediately.
The level of organization ChangeAuditor provides is a major benefit of the software. Many enterprise administrators are challenged with the task of knowing which computer accounts have been added, deleted, renamed, moved, disabled and enabled within the Active Directory Forest, and moving a computer object from one OU to another can have severe repercussions due to Group Policy. To avoid problems, ChangeAuditor includes auditing cover for computer objects so that enterprise administrators can generate a computer object activity report or receive an alert (SMTP, SNMP, WMI, MOM Console) due to a computer object audit event.
All configuration change information is displayed in the ChangeAuditor client, and its built-in reports provide views for the most common and complex requests. The ChangeAuditor client runs on a Windows 2000 Professional, Windows 2000 Server SP2, Windows Server 2003 or Windows XP workstation. It connects to a repository and provides access to key configuration change information. From the ChangeAuditor client, administrators can view audited events, change alerts and agent statistics, define search criteria and execute searches, and configure repository and agent settings.
Pricing: NetPro Computing Inc.'s ChangeAuditor price is listed at $12 per user.