Group Policy Management
Gold Award:
NetPro GPOADmin 1.1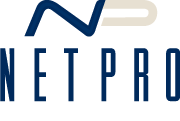 NetPro Computing's GPOADmin v1.1 takes home the Gold Award in the Group Policy category for SearchWinIT.com's Products of the Year 2006. The product extends the capabilities of Microsoft's Group Policy Management Console by providing enhanced version control capabilities to go along with a robust Group Policy Object comparison feature and improved auditing.
The first NetPro product of its kind, GPOADmin saves time and reduces the risk of outages because it requires no script writing or manual processes. Users can keep track of all changes made across multiple GPOs for secure reporting and rollback that allow simple access to the information necessary for Active Directory deployments both small and large.
Advanced auditing features include the ability to automatically record the who and when of all GPO changes, creating a log of activity and making auditing more effective. Users can then easily identify and execute any necessary rollbacks. In addition, GPOADmin uses a monitoring agent to provide even better coverage by capturing and auditing changes being made outside of the GPOADmin integrated console.
Other valuable tools included in GPOADmin are the GPO Lock and Cloak. The Lock allows administrators to lock production of Group Policy Objects in order to prevent unwanted changes, while the Cloak hides a GPO so only specified users can see and edit it before it is put into production. The product also has an automatic version control tool for reducing the risk of unwanted GPO changes by ensuring that versions are automatically created.
For larger Active Directory deployments, GPOADmin has advanced reporting features, including reports on unlinked Group Policy Objects within an environment, ineffective GPOs that are linked but disabled and those that cross domain links within a forest.
The product also includes advanced Group Policy Object searching capabilities to help locate GPO settings in complex environments.
Pricing: NetPro Computing Inc.'s GPOADmin v1.1 price is listed at $5 per user.