Active Directory
Silver Award:
NetPro RestoreADmin 1.0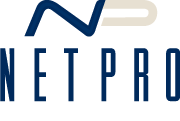 NetPro continues its winning streak in SearchWin2000.com's Active Directory category for Products of the Year. Judges awarded Silver to NetPro's RestoreADmin 1.0, a product that enables administrators to perform easy online restores and create and schedule centralized backups to help drive user productivity and reduce downtime. In addition, it snaps in to Microsoft's Users and Computers console, eliminating the need to learn a third-party interface.
The key function of RestoreADmin involves the recovery of deleted objects. The software lists all deleted objects in a selected naming context or across an entire forest using Recycle Bin integration. It makes data recovery quick and easy and allows your DC to remain online. It also works in conjunction with NetPro's ChangeAuditor by sending administrators immediate notification of all deleted objects within the Active Directory environment.
RestoreADmin also monitors existing objects that have been altered rather than deleted, so you can erase any unwanted changes and roll back each object to its original state. The feature reduces the time it takes to recover from malicious or unintended deletions without scripts or manual effort.
Administrators use RestoreADmin to recover a variety of objects, including users, groups, contacts, computers, OUs, associated attributes and group memberships. You can even recover security descriptors and passwords by yourself.
Pricing: NetPro Computing Inc.'s RestoreADmin 1.0 is priced at $1.50 per user.