Active Directory
Gold Award:
NetPro RestoreADmin 2.5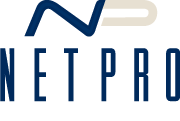 The coveted Gold Award in the Active Directory category for SearchWinIT.com's Products of the Year 2006 goes to RestoreADmin v2.5 from NetPro Computing Inc. The software allows users to quickly restore deleted objects and their attributes directly from the Active Directory Users and Computers interface without taking domain controllers or users offline. IT administrators can also create and schedule centralized backups, which reduces recovery time from unintended deletions.
RestoreADmin v2.5 includes a number of new features for dealing with and restoring deleted items. Users can find deleted objects quickly and easily with advanced sort and auto-grouping capabilities, as well as pulling forensic audit data from ChangeAuditor to find out not only which items were deleted, but also who deleted them.
Other key features of version 2.5 include the ability to recursively restore child objects, automatic re-creation of parent containers and reports providing detailed backup history and performance metrics. RestoreADmin v2.5 enables attribute-level restores, too, which means that for all object types being restored, users can selectively restore the attributes they want (without affecting other attributes).
One of the software's innovations is an enhanced backup engine for performing incremental backups. NetPro designed the engine to reduce network use by performing delta backups as well as database storage improvements for reduced space requirements. The software restores all objects whose parent structures have been changed, renamed or deleted, and it offers instant search capabilities of deleted objects for faster average recovery times.
RestoreADmin v2.5 is 64-bit compatible, and it integrates easily with Microsoft's Active Directory Users and Computers. In addition, it has extensive reporting capabilities including backup, restore and rollback reports, performance trending reports and comparison reports.
Pricing: NetPro Computing Inc.'s list price for RestoreADmin v2.5 is $5 per user.