Active Directory
Silver Award:
NetPro SecurityManager 2.2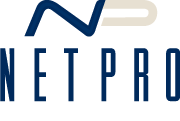 NetPro continues its winning streak with the Silver Award in SearchWinIT.com's Active Directory category for Products of the Year 2006. This year, the judges awarded the Silver to SecurityManager v2.2 a product that works 24/7 to reduce the risks of security breaches and ensure that critical Active Directory configurations are correctly defined.
SecurityManager v2.2 gives security officers a solution when systems slip out of compliance with corporate configuration standards. The product not only reports on compliance lapses but also automatically returns the system to a safe state without costly manual intervention.
The product features a change prevention feature to keep unwanted changes from ever happening. With the click of a button, administrators can prevent the obscure deletion of more than 5,000 Active Directory accounts. Admins can use object locking to keep a container from being dragged and dropped by mistake, or they can use more flexible options to create rules to lock a specific object against modification or deletions. Users even have the option of locking a crucial container to avoid any additions, deletions or modifications of the container or the objects in it.
Administrators can monitor tampering of locked objects as well; SecurityManager v2.2 displays the who, what and when concerning all objects in the client console and Microsoft Operations Manager.
Pricing: NetPro Computing Inc.'s SecurityManager v2.2 is listed at $6 per user object.