Disaster Recovery
Bronze Award:
Neverfail Data Rollback Module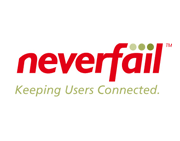 The Bronze Award winner in SearchWinComputing.com's disaster prevention and recovery category is Neverfail Inc.'s Neverfail Data Rollback Module.
When data corruption occurs, the Data Rollback Module lets administrators roll back application data to an earlier point in time and restore it to its proper state.
Judges most appreciated the product's ease of integration and functionality. The Data Rollback Module integrates with Neverfail Heartbeat, the technology that replicates data from an active to a passive server. If the active server fails, the passive server assumes its identity and takes over processing.
The Data Rollback Module leverages Microsoft's Volume Shadow Copy Service (VSS) technology. By taking shadow copies of a secondary passive server, Neverfail avoids the application freezing that typically occurs with VSS on a production server.
According to one judge, "If you need point-in-time recovery of your data, and need to do so without downing your application, then this product is for you."
Pricing: Pricing for the Data Recovery Module is per pair of servers, based on the server with the greater number of processors. For example, an administrator overseeing a single-processor server, and looking to protect an Exchange application, would pay $9,120. This price includes the Heartbeat engine, the Exchange application, the Rollback Module, Neverfail's SCOPE server analysis tool and maintenance for one year.