Storage Management Software
Gold Award:
Storactive LiveBackup 2.9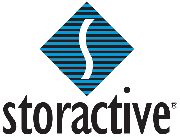 Judges selected LiveBackup 2.9 from Storactive Inc. as the Gold Award winner of SearchWinSystems.com's Storage Management Software Products of the Year. Storactive LiveBackup is client-server software that performs automatic redundancy-aware data backup and recovery for desktop PCs and laptops. In short, it removes users -- traditionally the most unreliable component of any backup system -- from the backup process.
Judges rated the product highly for its innovation, evidently impressed by its continuous data protection (CDP) technology, which allows protection of large files, such as e-mail inboxes, without losing transparency. LiveBackup 2.9 also received high scores for value and ease of use. The software allows users to easily initiate self-recovery of the most recent or prior versions of their data, while its bare metal restore capability enables an administrator to quickly recover an entire system back to the point of failure. By transferring and storing only unique delta changes, LiveBackup 2.9 can minimize network bandwidth and optimize storage capacity.
An auto-protect mechanism in LiveBackup monitors data for changes, similar to the way components in antivirus products monitor for suspicious activity. This mechanism allows users to work with recovery applications rather than backup applications.
Pricing: Storactive LiveBackup 2.9 is priced at $25 to $75 per seat, depending on volume.