Microsoft Group Policy Tutorial
This guide introduces you to Group Policy. From the basics of using GP to run your environment to the changes you can expect after migrating to Windows Vista, we've got all the tips, article and how-to's administrators need to know.
A recent survey revealed that Active Directory and Group Policy management was one of the leading areas of software investment for companies in 2008. Obviously Group Policy is an important part of any Windows environment, but did you know that we have tons of content to help you on SearchWindowsServer.com? Read through the guide below to find links to resources on Microsoft Group Policy, with articles, book excerpts and expert advice...
Continue Reading This Article
Enjoy this article as well as all of our content, including E-Guides, news, tips and more.
By submitting your personal information, you agree to receive emails regarding relevant products and special offers from TechTarget and its partners. You also agree that your personal information may be transferred and processed in the United States, and that you have read and agree to the Terms of Use and the Privacy Policy.

covering best practices and pitfalls to avoid, as well as troubleshooting help and more.
Table of contents:
- Start here: a guide to Active Directory
- Active Directory basics
- DNS and Active Directory
- Active Directory replication
- Security and Active Directory
- Active Directory planning and design
- Microsoft Group Policy Tutorial
- Changes to Active Directory
- More Active Directory topics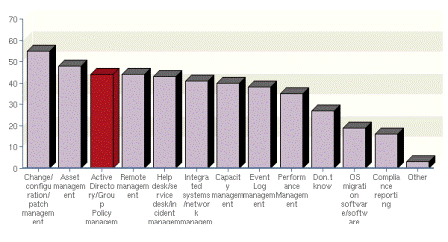 Table of contents:
- Group Policy basics
- Windows Vista and Group Policy
- Group Policy security
- Group Policy tools and troubleshooting
- More Group Policy topics
Dig Deeper on Microsoft Group Policy Management