Manage
Learn to apply best practices and optimize your operations.
Exchange Server 2003 administration advice
In this edition of our Exchange Server mailbag, our expert answers questions from users who would like to import Exchange 2003 public folders to Exchange Server 2007. He'll also explain how to configure multiple domains on a single Exchange server.

In this edition of the Exchange Server Mailbag, expert David Sengupta fields questions on topics ranging from opening Exchange Server 2003 public folders in Exchange Server 2007 to configuring multiple domains on a single Exchange server.

Have a question of your own? Send it along to editor@SearchExchange.com
---
I had to take an Exchange 2003 server offline. New hardware was installed, but it was never brought back online. I now have a full copy of the public folder and I'd like to know if this can be imported or opened in Exchange Server 2007?

Download this free guide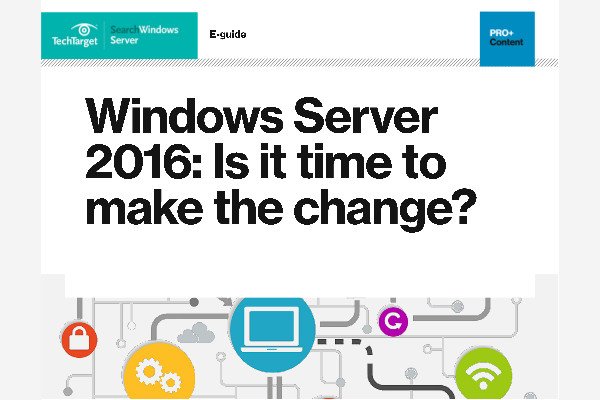 Download: Buyer's Guide to Windows Server 2016 in 2018
You may be due for an upgrade! Check out our full Windows Server 2016 Buyer's Guide to see if a switch to the new server would be the best move for your organization.
Sengupta: Unfortunately, you'll need to restore this public store to a machine running the same version and service pack. In your case, you'll need Exchange Server 2003 with any service packs that you were running when the server was taken offline.
Once you get the public folders back, you'll want to replicate them over to your Exchange Server 2007 environment, then decommission the Exchange Server 2003 public folder replicas once you're sure you have everything you need.
There are some third-party solutions that can simplify this, but they'll cost extra.If your public folders are very important, it may be worth it to use a third-party tool.
I am an Exchange Server 2003 administrator. How can I read all of my users' incoming and outgoing mail?
Sengupta: If you really need to do this and have the authority to do so, you need to give yourself permissions to view a mailbox and then configure an Outlook MAPI profile for that mailbox. You can then use Outlook to read its contents.
I'd like to configure multiple domains on a single Exchange 2003 server. For example, I want to configure abc.com and xyz.com on one Exchange server. How should I do this?
Sengupta: From a very high level, you'll want to create multiple organizational units and then place users in them. Next, set the msExchangeQueryBaseDN to the root of each company's OU so that OWA users don't see all of the other users.
Next, set up multiple global access lists (GALs) -- one for each company -- then break inherited security on them. Be sure that you only give rights to people in company 1 to see company 1 GAL, and so on.
I recommend that you research this process a bit more. You definitely want to test the setup in a lab before implementing it.
ABOUT THE AUTHOR: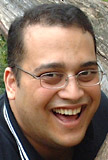 David Sengupta, Microsoft Exchange MVP
David Sengupta (mailman@quest.com), based in Ottawa, Canada, is a Group Product Manager in Quest Software's Infrastructure Management group and a Microsoft Exchange MVP. He has contributed to Exchange Server books, magazines, and white papers; is a regular Exchange Server columnist and speaker; and speaks at Microsoft Exchange events, Tech-Ed and IT Forum conferences.
Dig Deeper on Legacy Exchange Server versions