Evaluate
Weigh the pros and cons of technologies, products and projects you are considering.
New OWA features in Exchange Server 2010
Microsoft rebranded OWA in Exchange Server 2010, but that wasn't the only thing that changed. Numerous enhancements -- including Mail Tips, support for more Web browsers and advanced search capabilities -- contribute to the Outlook Web App experience.
When Microsoft released Exchange Server 2010, two aspects of OWA received a lot of attention. First, Microsoft rebranded Outlook Web Access as Outlook Web App, but still refers to the interface as OWA. Second, the Options section of OWA is now the Exchange Control Panel.
With all the fanfare surrounding these two changes, it's easy to overlook some of the others. This tip introduces a few significant new OWA features.
Cross Web browser support
In Exchange Server 2007, the premium OWA client was designed for use with Internet Explorer 6.0 or higher. If you wanted to use an older version of IE or a non-Microsoft browser, you had to use OWA Light. Outlook Web App 2010 allows cross-browser support; the premium OWA client is compatible with Mozilla Firefox and Apple Safari. This finally gives Mac users the full OWA experience.
Conversation view
OWA can now display email conversations as conversation threads containing sent messages as well as received email, allowing users to keep track of responses (Figure 1). The entire thread can also be deleted or archived . Users also have the option to ignore the remainder of an ongoing conversation.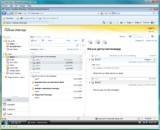 Figure 1. OWA displays messages as conversation threads.
Nickname cache
One of my favorite OWA improvements is the addition of a nickname cache. When you begin typing an email address, OWA automatically displays possible matches (Figure 2). This is great when sending email messages to recipients who are not listed in your contacts.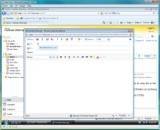 Figure 2. OWA 2010's nickname cache automatically displays possible email address matches.
Message tracking
Another great new feature in OWA is built-in message tracking. If a user wants to see if a message was delivered, they can go to their Sent Items folder, right-click on the message and choose the Open Delivery Report option. OWA will then display a delivery report for the message (Figure 3).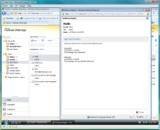 Figure 3. Users can perform message tracking in Outlook Web App.
Advanced search
You can now perform searches by folder, sender/recipient, and message category (Figure 4). You also have the option of basing the results on either the message's subject line or the entire message body.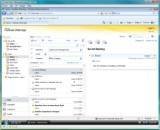 Figure 4. OWA now offers advanced search capabilities.
Mail Tips
The Mail Tips feature displays important information about an email message before users click Send. For example, we've all encountered instances in which someone clicked Reply to All to a message they were blind copied on. OWA now warns users before they commit this common email blunder (Figure 5).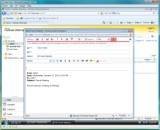 Figure 5. Mail Tips can save users from making common mistakes.
The Mail Tips feature can give users additional email message guidance. For example, it can inform the sender if the intended recipient has enabled Out of Office Assistant. It also alerts a user when he or she is about to send a message to a large number of recipients.
Message filtering
Message filtering gives users with large mailboxes the ability to view a subset of their messages. With this feature, users can filter mail to display only unread messages, or important messages or messages with attachments, for example (Figure 6).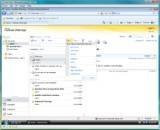 Figure 6. Filtering in OWA lets users filter inboxes to only see specific messages.
As you can see in Figure 6, OWA has a section labeled Favorites, which is located in the upper left corner of the interface. One of my favorite functions here is Unread Mail. Selecting this folder does the same thing as setting the unread mail filter does, but it actually saves me a step. The Favorites shortcut lets me view my unread mail without having to create a filtered view every time I want to do this.
About the author: Brien M. Posey, MCSE, is a five-time recipient of Microsoft's Most Valuable Professional (MVP) award for his work with Exchange Server, Windows Server, Internet Information Services (IIS), and File Systems and Storage. Brien has served as CIO for a nationwide chain of hospitals and was once responsible for the Department of Information Management at Fort Knox. As a freelance technical writer, Brien has written for Microsoft, TechTarget, CNET, ZDNet, MSD2D, Relevant Technologies and other technology companies. You can visit Brien's personal website at www.brienposey.com.
Do you have comments on this tip? Let us know.
Please let others know how useful this tip was via the rating scale below. Do you know a helpful Exchange Server, Microsoft Outlook or SharePoint tip, timesaver or workaround? Email the editors to talk about writing for SearchExchange.com.
Dig Deeper on Exchange Server setup and troubleshooting