Evaluate
Weigh the pros and cons of technologies, products and projects you are considering.
What are OWA's new calendaring features in Exchange Server 2010?
Improved calendaring is one of many changes to OWA in Exchange Server 2010. This expert tip details how to share calendars, check users' contact availability and open another user's mailbox.
Microsoft has made numerous improvements to Outlook Web App in Exchange Server 2010, including bolstering its calendaring capabilities. In this tip, our expert takes a look at how calendaring has changed in the latest version of OWA.
One area that Microsoft focused on in Exchange Server 2010 is OWA user calendaring habits, such as being able to share a calendar directly through OWA (Figure 1).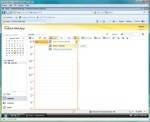 Figure 1. Users can now share calendars directly through OWA.
Because OWA users can have multiple calendars on Exchange Server 2010, they can choose which calendar they want to share. They also can control exactly how much calendar details they share. Users can share free/busy information only, free/busy information with subject and location information or all calendar information. If the necessary sharing policies are in place, calendars may also be shared with external users in federated organizations.
There's also an option to open a shared calendar. And although this option previously existed in Outlook, it is new to OWA. When a user opens a shared calendar, it is displayed right next to his own calendar (Figure 2).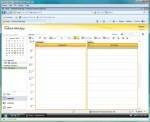 Figure 2. OWA now allows you to view calendars side-by-side.
OWA 2010 users can also easily switch between calendars they're viewing. Look at the left side of Figure 2, you'll see a listing for My Calendars as well as a separate section for People's Calendars. Selecting the check boxes for the desired calendar lets you can control which calendars OWA displays.
Similar to Outlook, if you don't know a recipient's address when composing an email in OWA 2010, you can click the To: button next to the email address field to access your Global Address List (GAL).
After clicking the To: button to select the default GAL, OWA displays a list of all entries in the GAL. When you click on a name in the list, OWA displays the contact and availability information. Although this screen isn't as full-featured as the Outlook calendar view, you can select the specific day that you'd like to check on the recipient's availability. You can also instruct OWA to display only availability information during the recipient's working hours (Figure 3).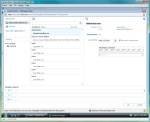 Figure 3. Selecting a recipient in the default GAL displays his contact and availability information.
Delegate access and connectivity changes in OWA
OWA 2010 also allows you to open another user's mailbox; right-clicking on your mailbox gives you access to the menu to do this (Figure 4).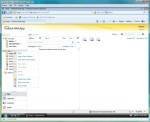 Figure 4. Open another user's mailbox in OWA 2010.
OWA 2010 can also act as an interface for other methods of electronic communications. For example, OWA can be configured as an interface for sending and receiving SMS text messages. OWA 2010 will also show presence information if you have Office Communications Server installed on your network. It can also act as a unified communications interface for the Unified Messaging server role.
About the author: Brien M. Posey, MCSE, is a five-time recipient of Microsoft's Most Valuable Professional (MVP) award for his work with Exchange Server, Windows Server, Internet Information Services (IIS), and File Systems and Storage. Brien has served as CIO for a nationwide chain of hospitals and was once responsible for the Department of Information Management at Fort Knox. As a freelance technical writer, Brien has written for Microsoft, TechTarget, CNET, ZDNet, MSD2D, Relevant Technologies and other technology companies. You can visit Brien's personal website at www.brienposey.com.
Do you have comments on this tip? Let us know.