Why you should create personal archives in Exchange Server 2010
Microsoft created personal archives in Exchange Server 2010 and Outlook 2010 to solve the problem of where to safely store email messages long term. This tip explains how and why you should create personal archives for your users today.
Microsoft created the personal archive in Exchange Server 2010 and Outlook 2010 to address the need for long-term mailbox data storage. With it, users no longer rely on storing data in .pst files, protecting them from possible corruption and data loss.

Download this free guide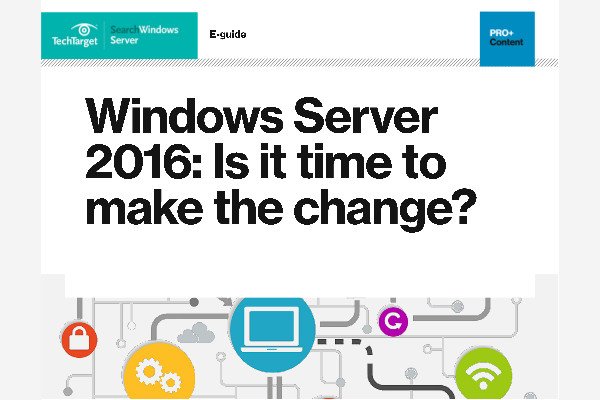 Download: Buyer's Guide to Windows Server 2016 in 2018
You may be due for an upgrade! Check out our full Windows Server 2016 Buyer's Guide to see if a switch to the new server would be the best move for your organization.
---
Even before companies enforced email retention policies, there were plenty of legitimate business reasons to store email messages for extended periods of time. Mailbox quotas often kept users from saving messages indefinitely, so many turned to .pst files as a long-term storage solution.
Storing data to .pst files has two advantages: They don't take up any space on the mailbox server and they are not subjected to mail quota limits. But having .pst files reside locally is a double-edged sword. While local .pst files don't take up any server space, workstation hard drives are rarely backed up. This makes the potential for data loss enormous.
There's no reason why an administrator can't store .pst files on a network file server; however, Microsoft recommends that you store .pst files locally. Keep in mind that any interruption in network connectivity can potentially corrupt .pst files residing on a network drive.
In Exchange Server 2010 and Outlook 2010, Microsoft created the personal archive, eliminating the longstanding problem of long-term mailbox data storage.
A personal archive is best described as a secondary user mailbox. The archive mailbox resides in the same store as the user's primary mailbox and can be used as a repository for any messages the user wants to keep long term. Users can move items into the archive mailbox manually or can automate the process using retention tags.
Creating a personal archive is actually quite simple, although you can only create a personal archive for users whose mailboxes are hosted on an Exchange 2010 server. To begin, open the Exchange Management Console and navigate to: Recipient Configuration -> Mailbox.
Right-click on the mailbox for which you want to create a personal archive and select the Enable Archive command (Figure 1).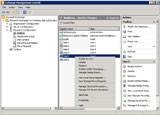 .
Figure 1. To create a personal archive, select the Enable Archive command in the Exchange Management Console.
A message will appear stating that online archives are premium features that require an Exchange Enterprise Client Access license. Then, Exchange will ask if you want to enable the archive. Click Yes to enable the archive.
If you want to enable archiving for more than two mailboxes, it's better to use Exchange Management Shell. The basic command to enable archiving this way is:
Set-Mailbox –Archive
You must also instruct Exchange on which mailboxes you want to enable the archiving feature. If you're only enabling archiving for one user at a time, provide Exchange with the mailbox name, for example:
Set-Mailbox "User1" –Archive
Alternately, you can enable archiving for all users at the same time. For example, if all of your users' mailboxes are stored in a database called DB, you could enable archiving for all mailboxes at once using this command:
Get-Mailbox –Database DB | Set-Mailbox –Archive
About the author: Brien M. Posey, MCSE, is a six-time recipient of Microsoft's Most Valuable Professional (MVP) award for his work with Exchange Server, Windows Server, Internet Information Services (IIS), and File Systems and Storage. Brien has served as CIO for a nationwide chain of hospitals and was once responsible for the Department of Information Management at Fort Knox. As a freelance technical writer, Brien has written for Microsoft, TechTarget, CNET, ZDNet, MSD2D, Relevant Technologies and other technology companies. You can visit Brien's personal website at www.brienposey.com.
Do you have comments on this tip? Let us know.
Dig Deeper on Exchange Server setup and troubleshooting