Q
Problem solve
Get help with specific problems with your technologies, process and projects.
Deploying Exchange Server on the parent domain controller
SearchExchange.com expert Peter terSteeg explains how to use ForestPrep and DomainPrep to implement Exchange Server on a parent domain controller, while still allowing users on a child domain controller to access it.
We have a domain controller forest with one parent and many children. I would like to implement Microsoft Exchange on the parent (root) domain controller, but allow the child domain controller users to access it. What do I need to do?
VIEW MEMBER FEEDBACK TO THIS ASK THE EXPERT Q&A.
ForestPrep is required prior to installing your first Exchange server. This is the process that adds to required...
Continue Reading This Article
Enjoy this article as well as all of our content, including E-Guides, news, tips and more.
schema extensions and makes changes in the configuration naming container in Active Directory.
Once you ForestPrep your root domain controller, you should then run DomainPrep per child domain. Running DomainPrep in your child domains allow you to utilize your root installation of Exchange Server.
In detail, DomainPrep is required for the Recipient Update Service (RUS), and creates groups and permissions necessary for Microsoft Exchange to work within your child domain.
In your child domains, the following requirements need to be met prior to running DomainPrep:
ForestPrep needs to have been run in the forest.
Allow enough time for the schema extensions, as described above, to replicate through the environment.
The account you are using to run DomainPrep needs to be in the domain admin security group.
---
MEMBER FEEDBACK TO THIS ASK THE EXPERT Q&A:
Is it possible to add the Exchange server to the child domain and have it reflect the parent domain/root domain email namespace (i.e., person@root.com versus person@child.root.com)?
—David M.
******************************************
You can define the Recipient Update Service (RUS) as you desire. It can generate SMTP namespace for either root.com or child.root.com -- but you need to ensure the appropriate MX record/necessary configuration is complete for inbound email to be routable.
These images may help make this clearer:
Figure 1

Figure 2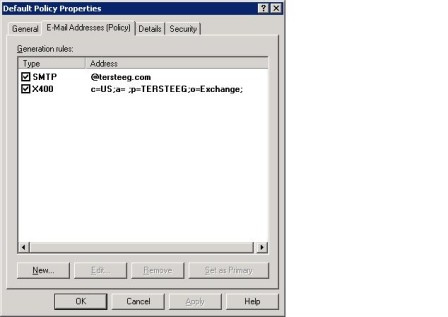 —Peter terSteeg, Deployment and Migration Expert
---
Do you have comments on this Ask the Expert Q&A?
Let us know
.
Related information from SearchExchange.com:
Dig Deeper on Exchange Server setup and troubleshooting
If recently created mailboxes are not displayed in the GAL after a migration to Exchange 2007, Active Directory (AD) has yet to replicate the ... Continue Reading
If you are migrating mailboxes across domains after an upgrade to Exchange Server 2007, you will need to update the Exchange Management Console. Continue Reading
Items deleted before an Exchange Server migration will not carry over to the new server, even if a Deleted Items Retention period is set. Find out ... Continue Reading
Have a question for an expert?
Please add a title for your question
Get answers from a TechTarget expert on whatever's puzzling you.