Q
Problem solve
Get help with specific problems with your technologies, process and projects.
Duplicating Exchange 5.5 Global Address views in Exchange Server 2003
SearchExchange.com expert Peter terSteeg explains how to duplicate Exchange 5.5 Global Address views in Exchange Server 2003.
We are migrating from Exchange 5.5 to Exchange Server 2003 and would like to know if there is any way to duplicate the Global Address views that we had set up in Exchange 5.5. Specifically, we had views that were sorted by state, city and office, so it was easier for users to find a person based on these criteria.
In Exchange 5.5 the views were automatically created based on the given criteria, so if you performed a query by state, it would automatically generate a view for every state in the directory. In Exchange 2003, they didn't make it quite as simple. You would need to define an LDAP query for each city or state for which you wanted an address book view. (See the two screenshots below.)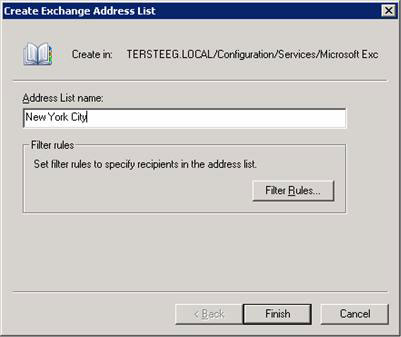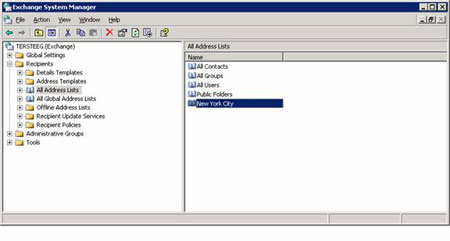 Do you have comments on this Ask the Expert Q&A? Let us know.
Related information from SearchExchange.com:
Dig Deeper on Exchange Server setup and troubleshooting
If recently created mailboxes are not displayed in the GAL after a migration to Exchange 2007, Active Directory (AD) has yet to replicate the ... Continue Reading
If you are migrating mailboxes across domains after an upgrade to Exchange Server 2007, you will need to update the Exchange Management Console. Continue Reading
Items deleted before an Exchange Server migration will not carry over to the new server, even if a Deleted Items Retention period is set. Find out ... Continue Reading
Have a question for an expert?
Please add a title for your question
Get answers from a TechTarget expert on whatever's puzzling you.