Q
Manage
Learn to apply best practices and optimize your operations.
How to configure Exchange 2003 as a front-end server
Learn how to configure an Exchange 2003 server to act as a front-end server after a Microsoft Exchange/Windows upgrade and hardware migration.
We would like to migrate from a current Windows 2000/Exchange 2000 front-end server with a Windows 2000/Exchange 2000 back-end server to new hardware running Windows 2003 and Exchange 2003. After we upgrade the front-end server, the back-end server will then be upgraded. Currently, the new front-end server is running Windows 2003. After we install Exchange 2003, how do we configure it to act as the new front-end server?
There is a check-box under Properties in Microsoft Exchange where you can stipulate that your new Exchange 2003 server will be a front-end server (see image below). Please consider the security enhancements that Microsoft provides for front-end servers in the article "
Securing server roles in Exchange 2003
."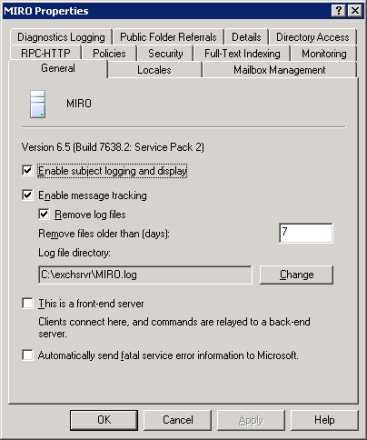 Do you have comments on this Ask the Expert Q&A? Let us know.
Related information from SearchExchange.com:
Dig Deeper on Exchange Server setup and troubleshooting
Discover why using the Active Directory Migration Tool in a large Exchange Server environment may not be the best option for a successful migration. Continue Reading
Learn how to use the Recipient Update Service to configure multiple servers in the same organization to share the same recipient update policy. Continue Reading
SearchExchange.com expert Peter terSteeg discusses the differences between deploying a front-end vs. a back-end Exchange 2003 server. Continue Reading