News
Stay informed about the latest enterprise technology news and product updates.
IT conference attendees can't escape the cloud in 2010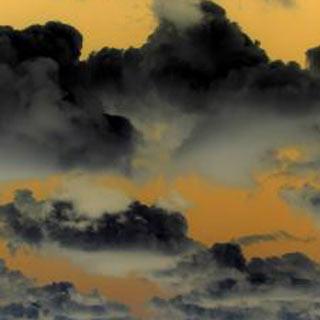 Recently, myITforum.com founder Rod Trent posted a tweet that pretty much summed up the past year in IT events:
"Every conference this past year has turned into a 'cloud' conference. Sad."
Though Trent's tweet was in reference to this week's Interop conference in New York (which featured an Enterprise Cloud Summit), it captures a sentiment shared by many, mainly that:
1. vendors (particularly Microsoft) have gone completely "cloud crazy" this year, and
2. few IT professionals share their enthusiasm.
As for the first point, there's no denying that anyone who's attended a major IT conference or event in 2010 has been hit with a heavy dose of cloud talk. I singled Microsoft out above (this is a Windows blog, after all), but the fact remains that keynotes from TechEd, MMS and most other Microsoft shows this year have been overwhelmingly cloud-centric, and it's not a reach to assume that TechEd Europe and PDC will follow the same theme. It was also no coincidence that minutes after reading Trent's tweet, a colleague emailed me from today's SharePoint Technology Conference to tell me about the keynote from Microsoft evangelist Steve Fox. The tagline? "Get ready for the cloud!"

Now Microsoft isn't alone here. As implied above, this year Interop was reportedly heavy on cloud computing sessions and vendor exhibits. VMworld 2010 was filled with news around vCloud Director and the company's overall cloud strategy. Even Oracle CEO Larry Ellison talked up Oracle's partnership with Amazon Web Services at OpenWorld 2010 last month, and seemed firmly planted on the cloud bandwagon just one year after comparing the hype to "water vapor". I could go on and on, but you get the point.
Of course, none of this is unexpected. Cloud computing is big news right now, and conference keynotes are annual opportunities for companies to highlight upcoming features and innovations. A vendor simply can't not talk about the cloud – not with every competitor under the sun outlining their own strategies. But it certainly seems like there's a level of "cloud fatigue" setting in among the folks watching from the grandstands. For every "Here comes the cloud!" story published, there are a handful of others about customers backing away, and no vendor is immune. Despite all the chatter about vCloud Director, VMworld attendees still expressed doubts. With Microsoft leading its own cloud charge, customers have remained skeptical. And there's a story like that for every vendor.
That's not to say folks aren't interested in the cloud; clearly they are – to an extent. At MMS this year, many of the people I talked to on the floor shared the same sentiment: "All this cloud stuff sounds really great, but it's just not for us yet." Joel York acknowledged this recently in an article on CloudAve.com, writing that "all we are really seeing is that the cloud excitement is outstripping the pace of cloud adoption. And, this is likely to remain the case for the decade to come." Recent analysis from Forrester Research (as reported by ZDNet) further supports the fact that most organizations are a long way from implementing cloud computing in any real way. Heck, there are few sites out there not reporting this. And while virtualization is often cited as the first step to cloud computing, as consultant Mark Vaughn pointed out this week, plenty of organizations still haven't even taken that step yet.
Microsoft is "all in" on the cloud, has invested heavily in its own platform and, naturally, wants to let people know about it. But it's not a stretch to say that many in attendance at this year's events were more interested in the latest features for Windows Server 2008 R2 SP1 than they were in Azure. It's not that no one wants to know about what's on the way, but perhaps the news is just easier to swallow when it's more closely related to the technologies that the majority are using right now. For most IT pros, when it comes to the cloud, that won't be for a while.
For more information on Windows Azure and the cloud, visit SearchCloudComputing.com.