News
Stay informed about the latest enterprise technology news and product updates.
Is Windows Server 2008 R2 Microsoft's best OS to date?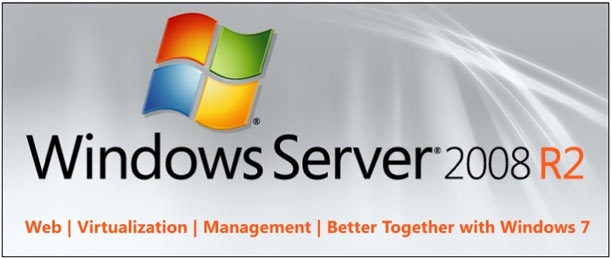 ChannelWeb recently posted a review of Windows Server 2008 R2 in which it declared the server operating system "Microsoft's best-ever."
The first thought for some might be, "Well DUH! It's the newest one – it SHOULD be better than the others." However, they should remember that when it comes to operating systems – or any IT technology, really – newer doesn't necessarily mean better (cough, Vista, cough).

Of course, that doesn't mean it's not true. R2 has generally been given the thumbs up by those in the IT community, and to Microsoft's credit, it sounds like Windows 7 is going to make Vista nothing but a sad, distant memory very soon.
Back to R2 though, ChannelWeb's Samara Lynn sites Hyper-V improvements and Windows 7 integration as two of the key factors that make the new OS second to none. Naturally, the inclusion of Live Migration puts Microsoft toe-to-toe with VMware in terms of server virtualization, but folks could always just run the standalone version of Hyper-V R2 on Windows Server 2008.
So what else is there about R2 that really makes it stand out? Well the improvements that are currently receiving the most buzz are:
Remote Desktop Services – Terminal Services has a new name and even more new functionality in R2, including Remote Desktop Virtualization, enhanced PowerShell integration and fair share CPU scheduling.

DirectAccess – No more VPN! No more VPN! No more VPN!

File Classification Infrastructure – As Greg Shields puts it, "In short, FCI enables [File Server Resource Manager] to classify the sensitivity of individual files based on their content or location, while at the same time automating the elimination of files gone stale. Both go a long way in reducing the risk of storing sensitive business data." Got it? Good.
It's not all sunshine and roses with R2, however. There are a few changes that could either A) slow down migration plans for some or B) disappoint new users. For example:
64-bit or bust — Windows Server 2008 R2 is 64-bit-ONLY. This may not be a big deal for many, but those still using older hardware will certainly be affected.

BranchCache – Not everyone is crazy about this new feature, which speeds up the connection between branch and main offices by reducing the amount of data that is passed over your WAN wires.

In last month's edition of The Windows Report, Gary Olsen described it as "unproven … but still worth checking out", and noted that in some cases admins might be better off using DFS instead of BranchCache.

AD Recycle Bin – As far as Active Directory goes, it seems like this is the one feature that is getting the most attention. I recently spoke with Don Jones, co-founder of Concentrated Technology in Denver, and while he's glad Microsoft added the feature, he thinks a lot of people could be left disappointed with its functionality.

I'll be posting more details on AD in Windows 2008 R2 and my conversation with Don in the coming weeks.
So what do you think? Will R2 be Microsoft's best release to date? And which new features or improvements are you most interested in?
For more on Windows Server 2008 R2, visit SearchWindowsServer.com.