News
Stay informed about the latest enterprise technology news and product updates.
Microsoft tries to attract new Kinect engineers with…bacon?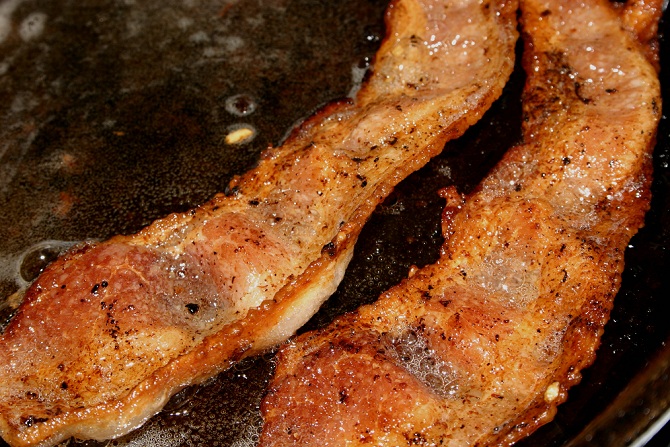 It's no secret that technology companies will go to great lengths to snag top talent, offering extras that range from free on-site meals to gifts of skinny jeans and bicycles. Last week, CNET reported that social web startup Scopely (no one even knows what the company plans to do yet) has the biggest perk package of them all, with new hires earning a pile of goodies including a year's supply of Dos Equis, an oil self-portrait, a tuxedo, and $11,000 in cold, bacon-wrapped cash.
Microsoft isn't about to get left behind in the latest recruitment trend. In an effort to attract engineers for its Kinect for Windows team, the company is peddling a bacon wagon around Seattle's tech hot spots, offering up free pork strips (topped with chocolate sauce, if you like) and hoping to tempt a few potential development whizzes in the process. It remains to be seen whether the campaign, dubbed "Wake Up and Smell the Future," attracts more than those who forgot to bring their lunch, but it's at least helping to get the word out that Microsoft is on the hunt. A more effective effort may be the recently announced Kinect Accelerator program, which will give 10 qualified development teams a $20,000 investment and free office space in which to work with the Kinect SDK for three months. They can probably get some free bacon, too, if they ask nicely.