News
Stay informed about the latest enterprise technology news and product updates.
Partner products to get the Windows 7 stamp of approval
One of the major problems surrounding Windows Vista involved software and hardware compatibility — or rather, incompatibility. Microsoft is looking to avoid those issues this time around with Windows 7.
How? By branding all compatible products with a big Windows 7 thumbs up.

In a recent blog post, Microsoft's Mark Relph broke down the details of what's been dubbed the Windows 7 Logo Program. Basically, any software or hardware product that comes with the Microsoft-approved Windows 7 logo is supposed to be guaranteed to work seamlessly with the new desktop OS.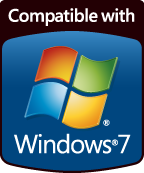 Now you might remember that Vista had a logo program too – and that didn't exactly turn out so well. Many of Vista's built-in security enhancements, which were supposed to be an area of strength with the OS, instead became a source of frustration. Many of the compatibility issues stemmed from User Account Control and other features.
So what's different now? Well without drawing attention to it, it's clear that Microsoft is mindful of the compatibility nightmares many users had with Vista. And the fact is, the logo idea is a good one. So the logo stays, and according to Relph, the company has taken several steps toward strengthening the requirements needed to be deemed "compatible."
From Relph's post:
A few of the changes we made include:

• We focused on robust testing requirements to ensure optimal Windows 7 experience. Products that receive the Logo are checked for common issues to minimize the number of crashes, hangs, and reboots experienced by the user.
• To be granted the Logo, products are tested to work with all versions of Windows 7 including 64-bit. This is an important change since 64 bit systems are becoming more mainstream.
• We changed the testing process, reducing the amount of paperwork required and making it less expensive for our partners to achieve the logo.
• We reached out to partners earlier giving them more time to test their products for use with Windows 7
Windows 7 continues to ride a wave of good press, so it'd be a shame for it to trip over itself in the same spots Vista did. No one I've spoken to has mentioned finding any major compatibility issues when testing Windows 7 thus far, which I'd say is reason enough to party.