News
Stay informed about the latest enterprise technology news and product updates.
Ready to upgrade yet? Microsoft to end support for Windows 2000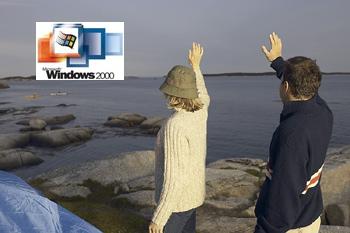 Microsoft announced this week that public support for Windows 2000 Server will end in July — just another gentle nudge to organizations toward Windows Server 2008 R2.
The company will also be cutting back on Windows Server 2003 support at that time.
Microsoft's Crissy House announced the news via the Windows Server Division Weblog on September 15. Extended support for Windows 2000 Server will remain available until the July 13, 2010 deadline, after which users will still have access to "Self-Help Online Support." House noted that on the same day, Windows Server 2003 and 2003 R2 will shift from mainstream support to the extended phase.

Just to clarify, mainstream support includes all available options under Microsoft's support policies, while extended support cuts back on things like design changes, feature requests, no-charge incident support and warranty claims. Hotfix support for non-security issues is still available during the extended phase, but customers are required to purchase an extended agreement from Microsoft. The table on this page does a good job of outlining the company's general support policies.
The timing is good for different parties. From a user standpoint, Microsoft is giving notice of the change far in advance (about 10 months) – plenty of time to plan accordingly. After all, earlier this year users were informed of a similar change to Windows XP support only 2 months before it went into effect. Of course, XP was only moving to extended support, so users weren't about to be left completely out in the cold.
For Microsoft, on the other hand, this serves as only more motivation for organizations to upgrade to Windows 7 and Windows 2008 R2. While the company has been promoting the new OSes in tandem for a while now, the mantra has recently switched from "upgrade to both" to "upgrade to both – RIGHT NOW!" With that in mind, making this announcement a month before the official launch of both operating systems makes sense.
I still think Windows 7 will be first out of the gate for most organizations, but we'll see. It was reported earlier in the year that a lot of folks weren't fazed by the drop in XP support, even proclaiming their allegiance to XP to the point of skipping Windows 7 altogether. It's likely that some of that was attributed to disappointment over Vista though, so some of those opinions may have changed since then amidst the many thumbs up being given to Windows 7.
We have a feature planned to launch in a couple weeks covering the reasons FOR deploying Windows 7 along with 2008 R2, which will hopefully help some IT pros gauge whether or not they'll really be missing anything by upgrading to one without the other.