Definition
Microsoft Most Valuable Professional (MVP)
A Microsoft Most Valuable Professional (MVP) is an award for individuals who have exhibited exceptional technical expertise and a talent for sharing knowledge within their technical community.

Download this free guide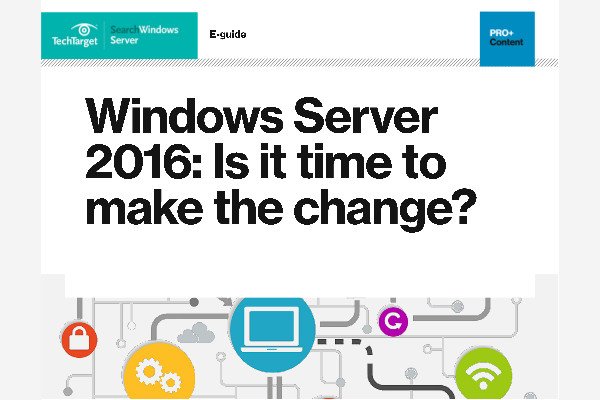 Download: Buyer's Guide to Windows Server 2016 in 2018
You may be due for an upgrade! Check out our full Windows Server 2016 Buyer's Guide to see if a switch to the new server would be the best move for your organization.
MVPs are highly active within Microsoft's online community, providing product feedback and creating wikis, blogs, podcasts and other content. Offline, MVPs lead conferences, run user groups and write books related to the Microsoft community. Prospective MVPs are nominated by Microsoft, by their peers or they can nominate themselves. The MVP title is held for one year at a time and MVPs are re-assessed every twelve months. Among other benefits, winners are added to a listing of official Microsoft MVPs, can attend the annual MVP summit and receive an MVP profile page.
The Microsoft MVP Award, introduced in 1993, was first given to 37 people. Today there are more than 4,000 MVPs worldwide. While MVPs are independent from Microsoft, they play an integral role in expanding and improving the use of Microsoft's offerings. With almost 90 award categories, including SharePoint, Exchange, and Office 365, nominees may specialize in one particular Microsoft technology, rather than having a general knowledge of Microsoft products. The specific award criteria vary from year to year due to changes in available products and technologies, but Microsoft emphasizes the overall importance of leadership when it comes to sharing knowledge and advice, including the ability to "lead others to result in a much bigger impact … than what you could contribute as an individual."
Continue Reading About Microsoft Most Valuable Professional (MVP)