Definition
defragmentation
Defragmentation is the process of locating the noncontiguous fragments of data into which a computer file may be divided as it is stored on a hard disk, and rearranging the fragments and restoring them into fewer fragments or into the whole file. Defragmentation reduces data access time and allows storage to be used more efficiently. Some operating systems automatically defragment storage periodically; others require that the user occasionally use a special utility for this purpose. Windows 98 comes with a built-in defragmenter as a "system tool" that the user can run. Windows NT did not come with a defragmenter because its file system, NTFS, was designed to minimize fragmentation; however, NT users often find one necessary and several vendors provide defragmenters. Windows 2000 comes with a "light" version of the Diskeeper defragmenter; some users (especially corporate users) use Diskeeper or some other full-function defragmentation program to manage storage efficiency and performance. Windows XP comes with a utility called "Disk Defragmenter."

Download this free guide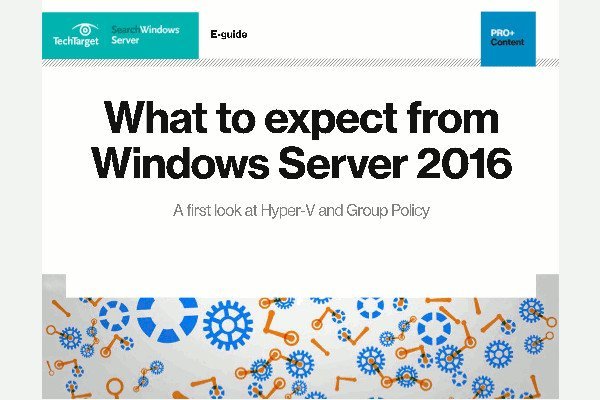 Download: A first-look at Hyper-V and Group Policy in Windows Server 2016
Access this complimentary guide to learn how Group Policy and Hyper-V features and capabilities have changed in Windows Server 2016, and discover the key networking, security, and storage benefits these changes offer.
"Defrag" is a short form of the verb to defragment and sometimes the name of the utility used for defragementing, which is also called a defragmenter.
Continue Reading About defragmentation
Dig Deeper on Windows administrator jobs and training