Get started
Bring yourself up to speed with our introductory content.
Should you migrate to Windows Server 2012 R2?
Introduction
With the recent release of Windows Server 2012 R2, many IT administrators will be looking to upgrade.  Our numbers back it up.  In the SearchWindowsServer.com Windows Server Purchasing Intentions survey published this fall, 55% of respondents said they would install Windows Server 2012 R2 in 2014.
Some enterprises will move to the new version for a good reason. They may still be running the very old and very popular Windows Server 2003, which will finally stop receiving security updates in mid-2015. Administrators that make the leap from that release to the latest server release will need to install all new hardware.
Microsoft said it will make the migration progress easier, by offering live migration support from Windows Server 2012 to Windows Server 2012 R2. There will be some other new features to attract administrators, ranging from improved storage, PowerShell enhancements with Desired State Configuration, to improved server management with Windows Azure pack.
1

Get the latest info

-
Latest Windows Server 2012 R2 news
Windows Server 2012 R2 launched last October, just a year after its previous iteration. What can administrators expect in the new version?
There are work folders and improvements to Hyper-V. But for IT shops without an Enterprise Licensing agreement, Microsoft has upped the price of the server operating system by 28%.
2

Efficient storage

-
Storage improvements to Windows Server
One of the immediate benefits of Windows Server 2012 R2 is its improved storage system. Microsoft now offers storage tiering and improved deduplication in its Storage Spaces feature. This section dives deep into what's new, what's changed and what to consider.

Download this free guide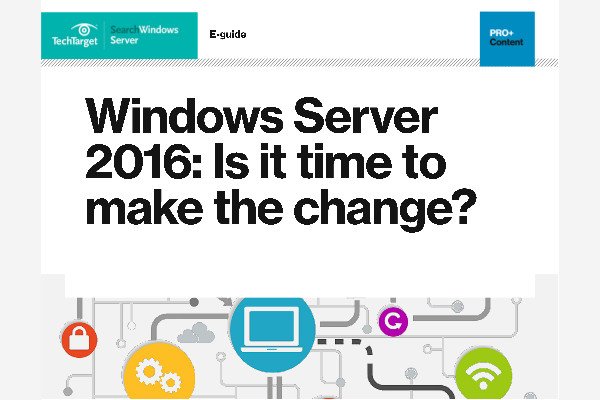 Download: Buyer's Guide to Windows Server 2016 in 2018
You may be due for an upgrade! Check out our full Windows Server 2016 Buyer's Guide to see if a switch to the new server would be the best move for your organization.
3

Improving automation

-
Desired State Configuration and PowerShell 4.0
In Windows Server 2012, Microsoft renewed its focus on PowerShell, introducing a slew of new cmdlets and making it simpler to use from a remoting standpoint. In Windows Server 2012 R2, the company stepped up its game, adding a host of new automation features.
4

Hyper-V gets better

-
Virtualization improvements in Windows Server 2012 R2
As more and more Windows administrators begin to consider Hyper-V their go-to virtualization platform, Microsoft is responding by adding more features with every Windows Server release.
Because it's baked into every release, it's a simpler way to get virtualization up and running in the data center. With features like Live Migration compression, which offers faster migration speeds, Windows Server 2012 R2 makes up a compelling offering for virtualization.